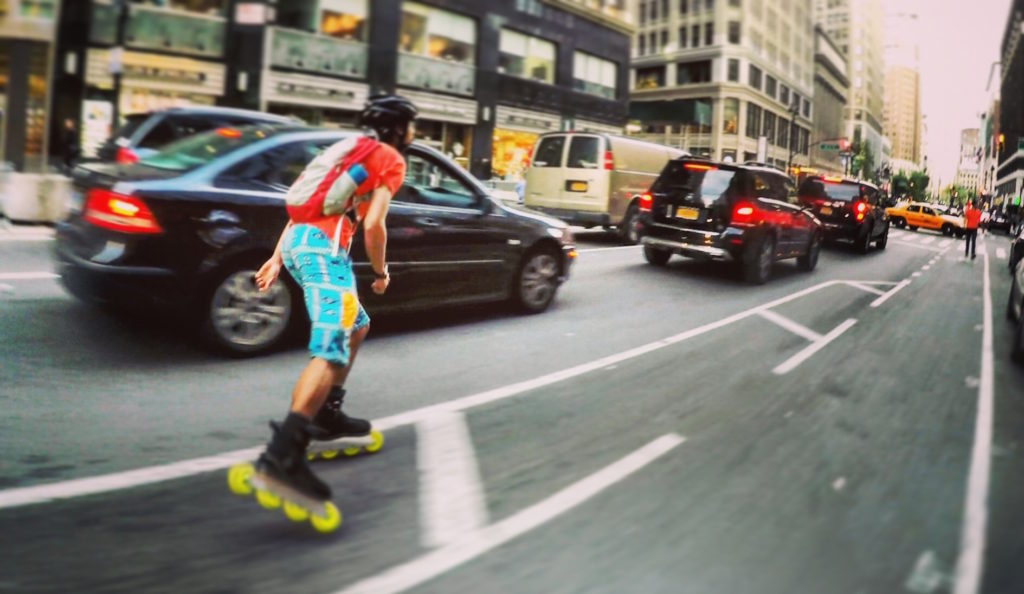 Many people are asking me "what's next?" in my life and the answer is that there isn't a clear, cut and dry answer YET. I just left what's arguably the world's best company to work for after an amazing five years where I learned a ton and made proud contributions that improved people's lives in broad ways. But I'm in a very different place than where I was five years ago. I've developed a strong set of skills, not just professionally but also in the physical arts. And although I was very well taken care of while working for a corporation, it meant bringing to life someone else's dreams. I'm happy for the person I've become thanks to those opportunities. And now it's time to apply this new self to my own passions.
The place I'm at right now is in some ways similar to where I was the year before I started working at Google. 2010 was full of uncertainty but diligent exploration and discovery. I was at some crossroads in life and decided to take my time to be smart about what I was doing next. At the time, my plans for med school had fallen through and although I was doing astounding research in human evolution, I didn't see a solid future from it. After much introspection, reading, writing, and experimenting, I established that the "mindful application of technology" was core to what I cared for, and I worked my way into the then rocketing software industry.
Today I'm at the crossroads again, and it's time for another round of concentrated exploration and discovery. It's a lot different this time around though. Instead of looking to break into something new, I'm doubling down in areas where I've found great passion, like the physical arts  and especially skating. There's a handful of recent trends that I find particularly noteworthy:
Many people are into or getting into fitness and wellness.

Technology is becoming involved in these fields and in health care too.

The office job world has changed – more demanding with the rise of fast-paced, competitive startups, and less stable with increasing work becoming automated or replaced by machines.
I'm spending this summer doing three things: The first is to figure out some "pieces" that would help me make the most of potential opportunities between my passions and these trends in fitness, wellness, and tech. Like six years ago, that involves a lot of reading, writing, research, trying out things, and slowing down life so I can actually reflect. The second thing is to follow through and develop myself. While the concrete aspects of that are yet to be determined, there's one area that stands out: becoming a face of the physical arts world as a world class roller blader. And to get myself there, I'm traveling all over the country, teaching workshops, developing my skills in different skate disciplines, and advocating the art of skating. The third thing is to get a feel for the sort of of lifestyle I'd like to live down the road. I've done the 9 to 5, salaried employee thing and pushed it to its limits. I'm not saying it's necessarily a bad thing, but I'm incredibly curious to know whether there's another manner that's a better fit for me. Being in charge of my own day-to-day and week-to-week life will give me a good sense of my entrepreneurial desire and range, and opens the possibilities of starting my own business or doing contract work for when it comes time to pay bills.
It might seem ironic, but I expect to work harder in the coming months than I have during the last five years where I had a full time job. I wouldn't have it any other way though, cause this time it's for me and not anyone else.